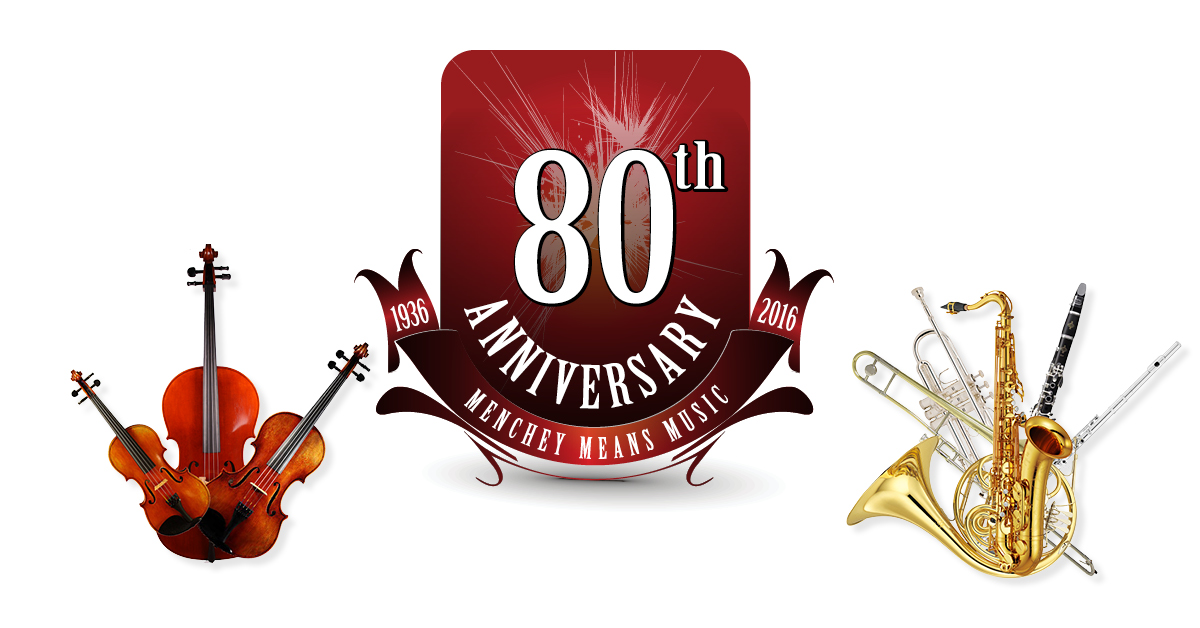 Now is the time to Upgrade your Band or String Instrument with
80% Trade in Credit!
In celebration of our 81st Anniversary, we are offering you 80% Trade in Credit (that's higher than our regular 60% trade in credit!) when you upgrade your band instrument from now through August 31, 2017.  Trade in your current rental or student level instrument and apply credit towards the purchase of a more advanced instrument. You may apply this credit toward a step up band or string instrument purchase OR rental.
Menchey Music Service offers a large selection of advanced instruments at very competitive prices.  Our dedicated staff of musicians is eager to help you find the ideal instrument for your student.  Why not come in to one of our retail stores and let your young musician hear the difference a better instrument can make?
Call now for complete details or to schedule an appointment.
888.636.2439
SaveSave