Upgrade Your Instrument
Advantages to Upgrading your Student Level Instrument
Beginning music students typically start out playing on a student grade instrument.  As the student advances their student instrument may begin to hinder their musical progress.  The advancing student will eventually require a higher-quality instrument, what we call a Performance Grade Instrument.  Performance Grade Instruments are made from better quality materials using more hand-craftsmanship. This results in a Performance Instrument with improved sound and tonal quality, better feel and response, and overall enhanced playability.  These structural improvements lead to increased confidence, motivation, and enthusiasm as well as a better sound!
Performance Grade Instruments fall into two main categories – Intermediate and Professional.  The charts below will help you decide what is the correct choose for you or your child.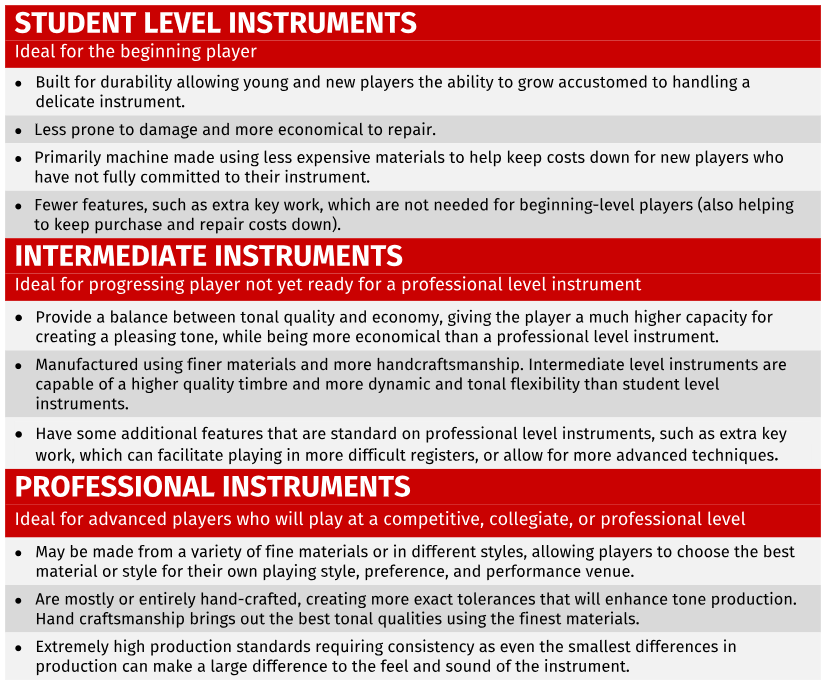 Menchey Music offers a large selection of Performance Grade Instruments for both Band and Orchestra with convenient rental and payment plan options.  Please choose your desired instrument category for more information.